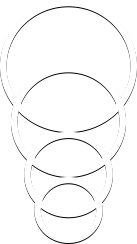 The Greenfield experience
OUR STORY
Greenfield was formed in Luxembourg in September 2008 two-weeks prior to the failure of Lehman Brothers and the onset of the financial crisis. Arguably this was very bad timing to have founded a new business, but as we discovered our philosophy of a highly flexible approach and a thorough commitment to deliver for our clients and candidates, meant that Greenfield thrived and grew whilst the market was contracting.

We're proud of our resilience during this time which still acts as a testament to what we can achieve as a team even in adverse conditions.

Today we have a core Luxembourg team of loyal, highly experienced consultants and an equally successful sister business in the UK.
OUR VISION
Today we combine industry leading expertise with a service-minded approach. Our strong company values guarantee our customers a consistent and distinctive service across all of our business lines. We have an excellent track record of delivery and as a result, pride ourselves on excellent rates of repeat business.

Our vision is to be a leading specialist recruitment business which is recognised for delivering the highest standards of customer service and quality. It is our people that differentiate us as a recruitment business.

An enviable
track record
During our decade of service we have hired more than 1,000 professionals for more than 250 domestic and international clients. We have a impressive rate of repeat business and our growth has been consistently driven by referrals from both our clients and network of candidates

Flexible
approach
Greenfield offers contingent search and selection services for mainstream roles, and a full executive search provision where a greater degree of sensitivity, expertise and research is required.

Connected
consultants
Our Luxembourg team consists of a core of experienced consultants who pride themselves on being subject matter experts in their respective markets and disciplines. Our expert senior management team collectively have over 30 years industry experience.

Effective
professional network
Greenfield is a well-respected name amongst employers, practitioners and professionals alike. Our success has been driven by the continued development of a broader and deeper network of professionals from across the local financial services, commercial, industrial and fund management industries. Where the relationship doesn't yet exist, often our reputation will proceed the connection.

Proven results & faster solutions
Greenfield consistently delivers the right solution on time, and on budget.

Local
presence
Our modern and well-appointed offices based in the City of Luxembourg offer our visitors on-site parking, private meeting facilities and a discrete setting.

Multilingual
offering
Our corporate language is English and we have a highly diverse native lingual capacity including French, Dutch, Italian, Spanish, Greek and Arabic.

Market knowledge,
industry expertise
We combine leading industry & market expertise with a service-minded approach. Our strong corporate values guarantee all of our customers a consistent and distinctive service across all of our business lines.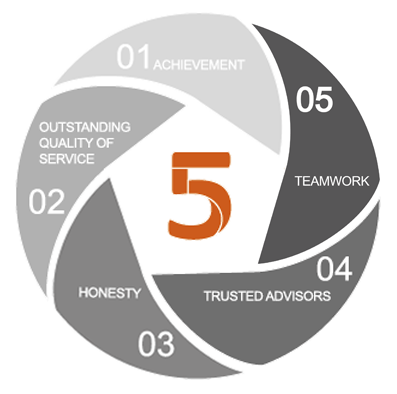 Work to be the Number-1 choice for all of our customers
Consciously work to improve and better out business results
We go the extra mile to achieve our goals and objectives

Deliver uncompromised quality standards to all of our customers
We get it 'right first time'
Our customers are our advocates

Honest and open about our limitations - we seek personal self-development
Always act with honesty and integrity
Never over promise

Are our customer's Trusted Advisors
Seek continual improvement as professional recruiters and knowledge leaders
We foster excellent relationships - we are visible, connected and service-minded.

Put the team's objectives before our own, and communicate openly with our colleagues
Support one another personally and professionally
Act in a selfless manner to achieve the team's objectives