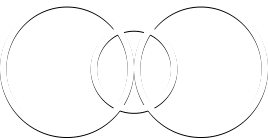 Why use Greenfield?
Since 2008 Greenfield has established itself as the recruiter Luxembourg's businesses turn to first. We focus on the importance of forging privileged client relationships that enable us to offer a greater degree of exclusivity to our candidates.

Greenfield has a consistent record in securing the most alluring mandates. Our unique positioning and clear visibility in the local marketplace ensure that we have the greatest means to access fresh opportunities as they open.

Greenfield rejects the generalist approach to recruitment. Sector expertise is a prerequisite for all consultants in our business. Our consultants speak the professional language of their respective areas, and many have moved into recruitment after initially working in the field.

Greenfield consultants have the reputation of being trusted advisors and providing smart guidance. Our service is built around the needs of the circumstances and always with a high-level of personal accountability and engagement.

Greenfield aims high. We seek out employees whose talents reflects this. We work as a team towards common goals via common values – meaning better results for all of our staff and customers.

To speak to one of our consultants, please contact us on +352 26 38 36 51, or email contact@greenfield.lu . Your email will be delivered to a consultant personally and will be responded to within a working day.